Deepika Padukone is a highly accomplished actress in the Bollywood film industry, having enjoyed a successful career for over a decade. Her portfolio boasts numerous films that have garnered both critical acclaim and commercial success, rendering her one of the most reliable and profitable movie stars in India. The present article aims to provide a comprehensive overview of Deepika Padukone net worth that how she made $60 million Dollars (500 Crores INR) and much more.
Table of Contents
Deepika Padukone Early life and Career
Deepika Padukone was born on January 5, 1986, in Copenhagen, Denmark, to parents who spoke Konkani. Her father, Prakash Padukone, was a renowned badminton player, and her mother, Ujjala, worked as a travel agent. Her younger sister, Anisha, pursued a career in golf.
The Padukone family relocated to Bangalore, India, when Deepika was just a year old. She attended Bangalore's Sophia High School and completed her pre-university education at Mount Carmel College.
During her teenage years, Deepika was an active participant in national-level badminton championships. However, she eventually transitioned into a successful career as a fashion model. This move led to numerous offers for acting roles, and she marked her acting debut in 2006 with the Kannada film "Aishwarya". Her entry into Bollywood came in 2007 alongside Shah Rukh Khan in the film "Om Shanti Om".
Deepika Padukone Net Worth: A Close Look
As of 2023, Deepika Padukone net worth is approximated to be approximately $60 million or INR 500 crore, affirming her status as one of the most financially successful figures in the Indian entertainment industry. This substantial fortune is a testament to her prolific career and diversified income streams.
Net Worth of Deepika Padukone Over the Years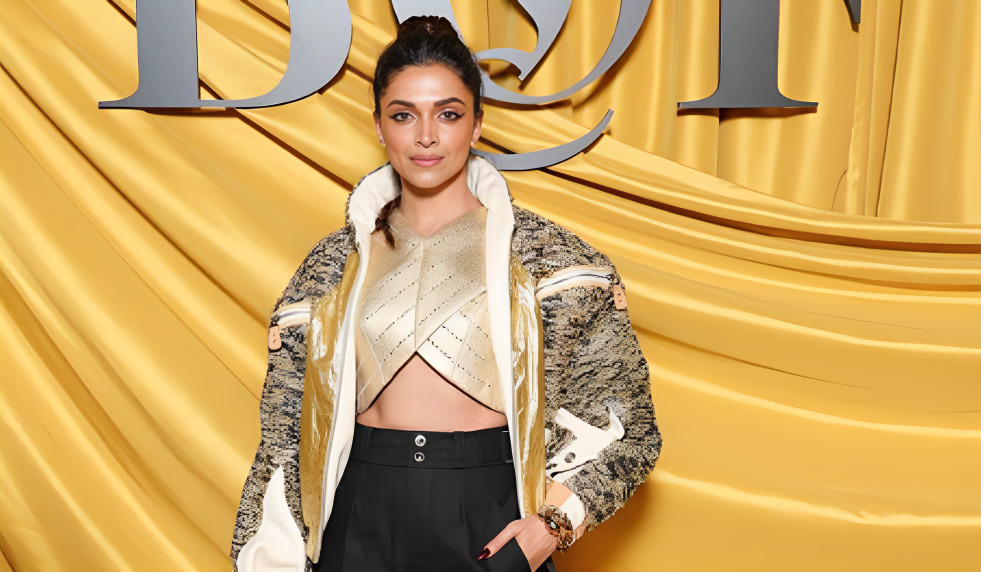 | Year | Net Worth in Dollars | Net Worth in Indian Rupees |
| --- | --- | --- |
| 2023 | $60 million | ₹500 crore |
| 2022 | $45 million | ₹357 crore |
| 2021 | $40 million | ₹330 crore |
| 2020 | $36 million | ₹300 crore |
| 2018 | $20 million | ₹143 crore |
| 2013 | $8 million | ₹60 crore |
Deepika Padukone Salary per Movie
Deepika Padukone is one of the highest-paid actresses in India, and her salary per movie varies depending on the budget of the film, the importance of her role, and her star power. According to recent reports, Padukone charges around 15 crore to 30 crore per movie.
Deepika Social Media Presence
Deepika Padukone, with 76 million Instagram and 27.7 million Twitter followers, offers a genuine window into her professional and personal life. On Instagram, she shares a mix of glamorous moments, behind-the-scenes glimpses, and personal highlights. She also promotes films, brands, and social causes. On Twitter, her focus lies on work updates, brand partnerships, and her advocacy for mental health through The Live Love Laugh Foundation, which she founded in 2015. Padukone's authenticity and relatability resonate with her audience, making her a notable figure on social media.
Family Inheritance and Wealth
Deepika Padukone hails from a financially affluent background. Her father, Prakash Padukone, a renowned former badminton player, possesses an estimated net worth of approximately $40 million (INR 300 crore). In contrast, her mother, Ujjala Padukone, is engaged in the travel industry. The substantial wealth within the Padukone family undoubtedly played a pivotal role in providing Deepika the platform to forge her successful career in the film industry. This familial foundation has been a significant factor in her journey towards stardom.
Brands Used by Deepika Padukone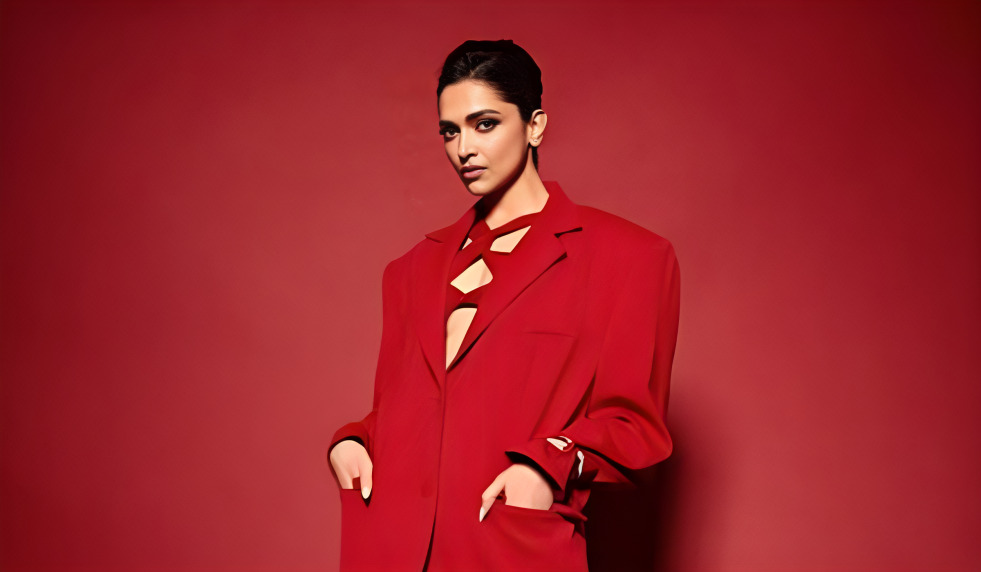 Deepika Padukone holds a coveted status as a highly sought-after brand ambassador in India. Her portfolio encompasses a diverse array of endorsements, spanning various industries:
Fashion: Levi's, Adidas, Louis Vuitton, Cartier, Tanishq, Tissot, Vogue
Beauty: L'Oréal Paris, Lux, Garnier
Consumer Goods: Coca-Cola, Pepsi, Britannia, Nescafé, Dabur, Asian Paints Technology: Oppo, Jio
Padukone's earnings from brand endorsements are a significant source of her income. According to reports, she charges around 7 to 8 crore for one endorsement. Her brand endorsements also help to raise her profile and reach a wider audience.
Overall, Deepika Padukone is a successful actress and businesswoman with a strong brand presence. She is known for her elegance, sophistication, and commitment to social causes.
Deepika Padukone Properties and Assets
Deepika Padukone's extensive portfolio of properties and assets includes:
4BHK apartment in Beaumonde Towers, Worli, Mumbai
Serviced apartment in Bangalore
Quadruplex in Bandra, Mumbai (under construction)
2.25-acre home in Alibaug, Maharashtra
Production company: Ka Productions
Clothing line: All About You
Luxury cars: Audi Q7, Mercedes-Maybach, BMW 5 Series, and more.

Deepika Padukone's Entry into Hollywood
Deepika Padukone is one of the biggest stars in Bollywood, and in 2017, she made her Hollywood debut in the action film XXX: Return of Xander Cage. She played Serena Unger, a skilled operative who joins Xander Cage (Vin Diesel) on his mission to stop a deadly new weapon.
The film was a commercial success, grossing over $345 million worldwide. Padukone's performance was also praised by critics, with many noting her screen presence and action skills.
Since her Hollywood debut, Padukone has been selective about her projects, but she has continued to express interest in working in Hollywood. She is currently in talks to star in a cross-cultural romantic comedy, which she will also co-produce under her banner Ka Productions.
Deepika Padukone Philanthropy
She is the founder of the Live Love Laugh Foundation, a non-profit organization that works to raise awareness about mental health and reduce the stigma associated with it.
Padukone was inspired to start the foundation after her own personal struggle with depression. She has spoken openly about her experiences in order to encourage others to seek help if they are struggling.
Padukone's philanthropy has had a significant impact on raising awareness about mental health in India. She is a role model for many young people, and her work has helped to encourage others to speak openly about their mental health struggles.
In addition to her work with the Live Love Laugh Foundation, Padukone has also supported a number of other charitable causes. She has donated to relief efforts for natural disasters, and she has worked to raise awareness about issues such as child trafficking and gender equality.
Padukone is a passionate philanthropist who is committed to making a difference in the world. Her work is helping to make a positive impact on the lives of many people.
Deepika Padukone Best Movies
Deepika Padukone, one of Bollywood's leading actresses, has been a part of several critically acclaimed and commercially successful films. Here are some of her best movies, along with brief descriptions:
| | |
| --- | --- |
| Om Shanti Om (2007) | Piku (2015) |
| Chennai Express (2013) | Padmaavat (2018) |
| Goliyon Ki Raasleela Ram-Leela (2013) | Pad Man (2018) |
| Yeh Jawaani Hai Deewani (2013) | Pathaan (2023) |
| Bajirao Mastani (2015) | Jawan (2023) |
Final Thoughts
Deepika Padukone has become a prominent figure in the Indian entertainment industry, boasting a substantial net worth. Her earnings stem from films, endorsements, and entrepreneurial ventures. Smart investments in properties and assets showcase her savvy financial management. Padukone influence and success continue to thrive in both showbiz and business.
People also read:
1. Shah Rukh Khan Net Worth
2. Salman Khan Net Worth
3. James Cameron Net Worth
4. Carryminati Net Worth
5. Rashmika Mandanna Net Worth
6. Beyonce Net Worth
7. Aamir Khan Net Worth
8. Prabhas Net Worth
9. Ram Charan Net Worth
10. Jr. NTR Net Worth
Frequently Asked Questions (FAQS)